French <> English Translations
We are specialized in translations from French into English and from English into French. All our translations are entrusted to professional translators who translate into their native languages to guarantee optimal quality and convey the subtleties of the original text in the target language. All our translations undergo a strict quality control process: they are proofread and where necessary corrected by another translator to ensure that the initial message of the source document is accurately rendered in the translation.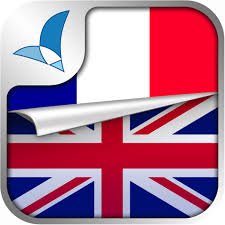 We handle all subjects and thoroughly research the relevant terminology in order to faithfully convey all the subtleties of your written works, documents and presentations. With over 16 years' experience, we have compiled numerous specialized glossaries in different fields. Our glossaries are regularly updated and enhanced with the results of our own terminological research and the feedback we receive from our clients on specific subjects.
Examples of recently completed translations:
- Translation into English of documents and the website of Paysage de Mégalithes , a French not for profit organization . ( French version )
- Translation into English of a legal writ for a law firm.
- Translation of the Tourist Tax Guide for the Dinan Conurbation (French version / English version )
- Translation into English of a scientific article (Client: University of Rennes 1 (IETR/ SUPELEC Rennes).
- Translation into French of administrative documents (Client: A University Hospital Centre).
- Translation into French of financial documents (Client: a bank in the United Kingdom).
- Translation of documents for the Alcoa - Arconic group.
- Translation into English for HPC AG.
- Translation for the Néo-Soft group.
- Translation for the Curie Institute.

References and experience in the following sectors
Agribusiness / Food processing
Archaeology
Culture
Energy including renewable energy
Finance & Business
Maritime affairs
Medicine
Industry & engineering
IT / computer science
Pharmaceutical industry
Politics & National and European policies
Sciences
Social sciences ...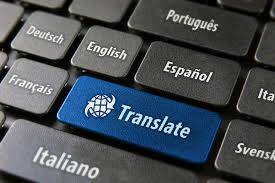 References (non exhaustive list)
- Archaeology: Groupe Vendéen d'Etudes Préhistoriques / Association "Paysage de Mégalithes"
- Agribusiness: Groupe Glon / Sanders / Lacto Production / HZPC France
- Building and Public Works: Vinci Grands Projets, Véolia
- Energy: AKUO energy / Iberdrola / EDF
- Engineering : Pôle Cristal - Centre Technique Froid et Climatisation
- Industry: Arcelor Mittal / ENGIE / Alcatel Lucent / GP Strategies
- Institutions and local authorities: Dinan agglomération / City of Saint Malo / local Council of the Eure
- Maritime & shipping sector, Marine activities: Euro Argo Eric (European Research Infrastructure Consortium)- Brest / French Hydrographic and Oceanographic Service (SHOM) - Brest / Professional fishermen's association
- Healthcare: Confederation of Meningitis Organisations / Institut Curie / Société Française de Médecine Physique et de Réadaptation / EHESP / Association Française du Vitiligo / Association for Behavior Analysis International / Rennes University Hospital / Brest University Hospital
- Universities & academic fields: Ecole Centrale / Supélec Rennes - IETR / APHS (Centre Interdisciplinaire d'Analyse des Processus Humains et Sociaux) - Rennes / Université de la Réunion / ARENES- CRAPE (Centre de recherche sur l'action politique en Europe) - UMR 6051 - Rennes / Euro Argo Eric (European Research Infrastructure Consortium)- Brest / ...